Iso Standard - Nanotejarat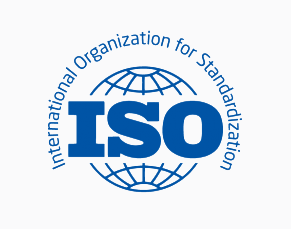 Nanotejarat Co. is well-versed in Iso Standard applications and can assist you patent your trade mark in Iran and middle east.
What are the benefits of ISO International Standards?
A standard is a document that provides requirements, specifications, guidelines or characteristics that can be used consistently to ensure that materials, products, processes and services are fit for their purpose. We published over 20 500 International Standards that can be purchased from the ISO store or from our members.
ISO International Standards ensure that products and services are safe, reliable and of good quality. For business, they are strategic tools that reduce costs by minimizing waste and errors, and increasing productivity. They help companies to access new markets, level the playing field for developing countries and facilitate free and fair global trade.
ISO standards in action
We also have information about how ISO standards work in the real world. For example, ISO Standards in action: Water explains how ISO standards help solve the global water challenge.
CE - Certificate of Europe
Existing in its present form since 1995, the CE marking indicates that the manufacturer or importer claims compliance with the relevant EU legislation applicable to a product, irrespective of where manufactured. By affixing the CE marking on a product, a manufacturer is declaring, at its sole responsibility, conformity with all of the legal requirements to achieve CE marking which allows free movement and sale of the product throughout the European Economic Area.

Countries requiring the CE marking
CE marking is mandatory for certain product groups within the European Economic Area (EEA; the 28 member states of the EU plus EFTA countries Iceland, Norway and Liechtenstein) plus Switzerland and Turkey. The manufacturer of products made within the EEA and the importer of goods made in other countries must ensure that CE-marked goods conform to standards. As of 2013 CE marking was not required by countries of the Central European Free Trade Agreement (CEFTA), but members Republic of Macedonia, Serbia, and Montenegro had applied for membership of the European Union, and were adopting many of its standards within their legislation (as did most Central European former member countries of CEFTA that joined the EU, before joining).